How to Earn Passive Income with Bitcoins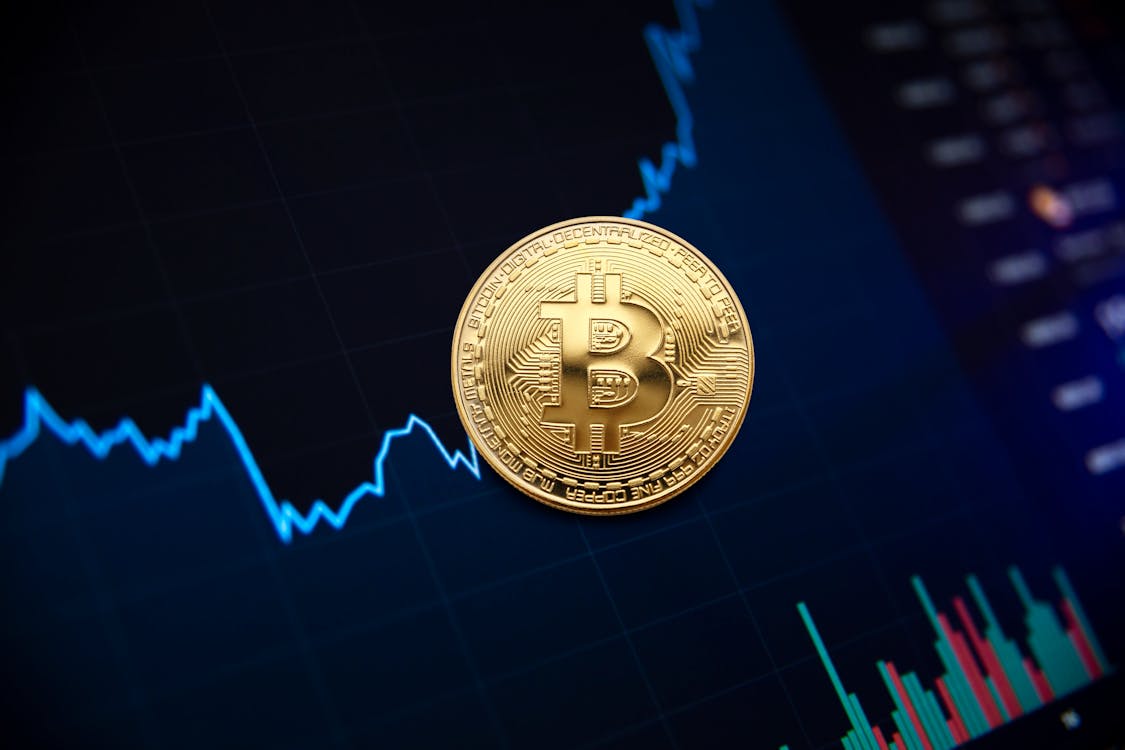 Passive income is a dream for many people. It's the idea that you can earn money while sleeping. It's an idea that has been around for a long time, but it's only recently become more realistic with the internet and the rise of cryptocurrencies like bitcoin.
Bitcoin is a digital currency that allows people to send money worldwide without going through any banks or other financial institutions. This means that it's possible to earn passive income using bitcoins if you're willing to invest in them and hold onto them for a long time. If you want to learn more about how this works, keep reading!
How Does Passive Income Using Bitcoins Work?
It's important to understand that things work somewhat differently with bitcoins. For example, depositing some money in a bank and earning bitcoins as interest is not possible. But it is possible to earn bitcoins passively in several ways.
Ways of Earning Passive Income Using Bitcoin
Passive income is a great way to make money while you sleep.
In this article, we'll look at the best ways to earn passive income using Bitcoin.
Mining 
Some blockchains, including Bitcoin, use a more computer-intensive technique than the proof-of-stake system Requiring users to establish their eligibility to become validators (also known as miners) by solving challenging mathematical puzzles. Crypto mining is the term for this activity. Unfortunately, due to this consensus mechanism's competition, miners must invest in powerful computers and pay astronomical electricity bills to mine.
You should know that this is not a risk-free endeavor. Since its widespread adoption, cloud mining has been the topic of much debate. In addition, due to the isolated location of this mining project, scams have occurred. Consequently, you should conduct thorough research before making this choice.
Blockchain
Blockchain is a new technology that can help investors earn passive income using bitcoin.
The blockchain is a decentralized system that allows people to send and receive bitcoins from one another without the need for an intermediary. In other words, no bank or credit card company is involved in the transaction.
The blockchain eliminates the need for these middlemen because it stores data in a public ledger that cannot be altered or modified. It also makes it possible for transactions to be verified by all parties involved in the exchange without any third-party involvement.
Because of this unique nature, cryptocurrency enthusiasts can invest in digital assets through exchanges like Coinbase and transfer them into their wallets via online platforms such as Blockchain Wallet. This gives investors a way to earn passive income using bitcoin without worrying about being scammed by criminals looking to steal their money while they sleep!
Accounts That Hold Digital Assets and Pay Interest
Those who hold digital assets can take advantage of interest-bearing cryptocurrency accounts to earn a fixed interest rate on those assets while sitting idle. Imagine that you are depositing money into a bank account that earns interest on it. The only notable distinction is that only cryptocurrency deposits may be made using this service. 
You can choose to deposit your digital assets into these accounts rather than keeping them in your wallets and depending on the interest rates set up for the accounts. You can make money daily, weekly, monthly, or yearly. Crypto service providers offer crypto investment products.
Lending
Your bitcoin investments can be profitable with a pass that participates in the lending market. Most peer-to-peer (P2P) lending services allow you to invest your cash for a predetermined period in exchange for interest payments later. The interest rate may be changeable (decided by the platform), or it will be fixed (determined by you depending on current market rates).
On the platforms of several exchanges that provide margin trading, this capability is provided by default for users' convenience. This strategy is ideal for long-term investors who want to see their holdings grow with little further work. However, it is essential to point out that placing funds in a smart contract comes with an inherent level of risk.
Affiliated-Partnership Programs
Some bitcoin businesses might pay you a commission in exchange for referring new users to join their network. This can take the shape of affiliate links, referrals, or any other type of discount offered to new users that you are responsible for bringing to the platform.
If you have a substantial following on social media, participating in affiliate programs may be an excellent way to enhance the income you now make. In addition, preliminary research about the company is typically recommended as a good idea to avoid spreading the word about low-quality projects.
Conclusion
The most important thing to remember when it comes to passive income is that you have to be willing to do the work. Bitcoin is an excellent option for people who want the freedom that comes with investing and trading but don't want to deal with all the hard work that goes into it.
The way Bitcoin wallets work is simple. You can open one on your phone or computer and buy Bitcoins by transferring money into your account. Then, your wallet will automatically convert those Bitcoins into a digital currency that can be used anywhere.
It's as easy as that!
Visit our blog for even more mind-blowing reading material if you are interested in more information.